Axle scales are very important scaling equipment among all other scales, especially in heavy-duty industries. All these scales are tailored or built to weigh large trucks, trailers and other heavy automobiles even in motion. These scales ensure the accurate measurement of the weight of automobiles or vehicles.
Keep reading through to know more significance of heavy-duty vehicles and their several other applications.
What Are Axle Scales?
The scales that are specifically built or designed to weigh heavy vehicles in motion with accuracy. The process of measurement is that the scale is placed on the ground and the vehicle or automobile is driven over it, this will trigger the sensors to take the accurate measurement of weight. These scales come in a variety of sizes and capacities from small handy scales to large permanent installation scales.
Why Are the Axle Scales Important?
In commercial industries, accurate measurements are very important for safety and efficiency. It is very risky to overload the vehicle because it can be life-threatening for the environment, especially for drivers and road users. Such scales make sure that the vehicles are not overloaded and follow the weight regulation, in addition, reduces the risks of all accidents.
Furthermore, these heavy-duty industrial scales help to optimise efficiency by measuring and making sure that the vehicle is not carrying overweight, this will eventually reduce fuel consumption and maintenance costing.
Application of the Axle Scale
Axle scales have several applications in the heavy-duty industry:-
Construction and Mining
These scales are used in weighting the heavy machinery used in the mining and construction fields such as bulldozers, excavators and dump trucks. It helps in weighing before and after the loading to make sure that they are not overloaded.
Agriculture
These scales play a vital role in the weight measuring of the vehicles that are used in agricultural farms. These vehicles are tractors, trailers, and harvesters to make sure they obey weight regulations.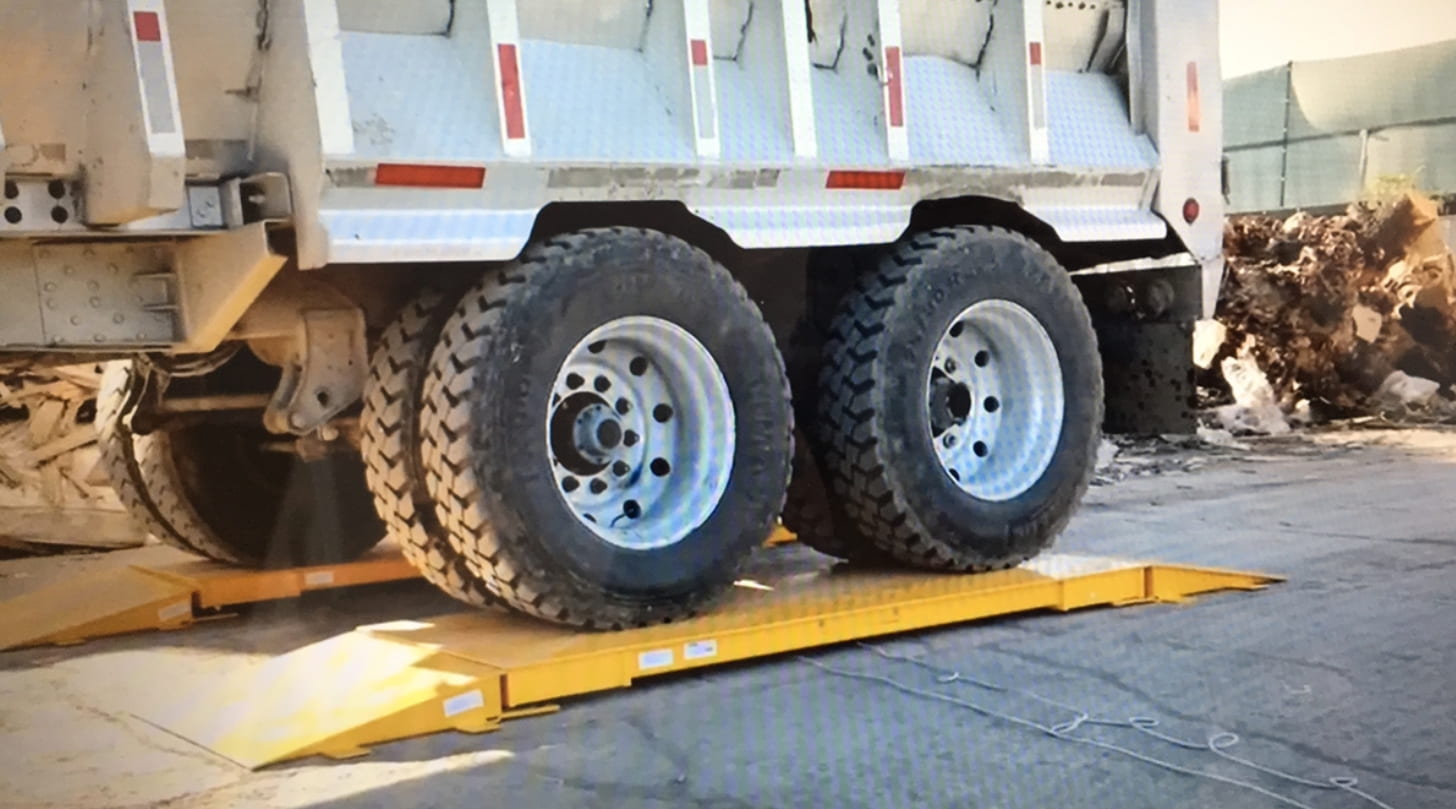 Logistics
These axle scales are used for the weight measuring of the trucks and the trailers in weight regulation and avoiding overweight punishment and fines.
Waste Management
These scales are used in the department of waste management for the weight of garbage trucks as it weighs the truck before and after collecting the waste to make sure if it's not overloaded, reducing the chances of wear and tear on the vehicle and preventing accidents.
Conclusions
Axle scales are very important equipment in heavy-duty industries that make sure accurate and reliable weight measurements of the large vehicle in motion. Axle scales help in ensuring safety compliance, and efficiency while optimising fuel consumption and maintenance costs. Its several applications play a very significant role in industries such as mining and construction, agriculture, logistics and weight management.