One of the most important pieces of garage equipment that you could ever invest in is a hydraulic car lift. Choosing the right car lift for your garage will ensure that you're able to work on a wide variety of vehicles and that your clients and employees are safe. A good hydraulic car lift will allow you to lift cars up to the desired height so that they can be worked on efficiently.
Hydraulic lifts are a very common sight in workshops around the world, and this is because they have the capability to lift heavy loads, all while being relatively inexpensive and not taking up to much space.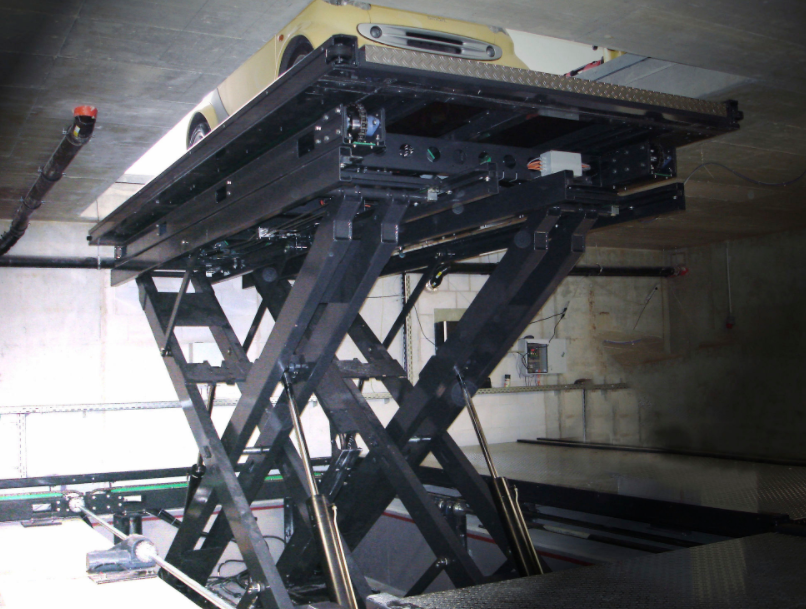 What sets hydraulic car lifts apart from other car lifts is the fact they function by use of hydraulics. Hydraulic fluid is pressurised by a hydraulic pump, and that is how the lifting action is achieved.
Different Types of Hydraulic Car Lifts
Four Post Car Lift- As the name suggests, this type of lift has four posts that hold up an elevating platform. This system is exceptionally popular because of its safety, reliability, and the ability that it gives workshop owners to perform a wide variety of repair and maintenance services.
Two Post Lifts- Two-post lifts are similar in design to four post lifts, except they are used for lifting smaller vehicles. There are two different types, namely symmetrical and asymmetrical.
Scissor lifts- Scissor lifts are incredibly popular because of their small stature. There are both portable scissor lifts as well as fixed scissor lifts. Scissor lifts may not have the same lifting capabilities as post lifts and may not allow you to perform all of the maintenance and repair work that you would like.
In-Ground Auto Lifts- These are specifically made for saving space, with a lifting mechanism that is actually installed underground.
Are you interested in purchasing a hydraulic car lift for your business? Get in touch with the team at MAHA Premium Workshop Equipment. We have been supplying workshop equipment to garage owners in NZ for years, and our team of professionals can assist you in choosing the ideal hydraulic car lift for your workshop.